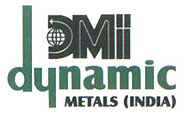 Manufacturer & supplier of Stainless Steel Industrial Products, Stainless Steel Fittings, Steel Products, Aluminium Products, Metal Alloy Products and Non-Ferrous Metal Products.
Established in the year 1984, we rank among the leading manufacturers and exporters of a high quality industrial products, copper alloy products, titanium alloy products and metal alloy products like Stainless Steel Seamless Pipes, Tubes, Coils, Rods, Flanges, Fittings, Circle Sheets, Plates, Copper Brass Aluminum, Ferrous & Non Ferrous metal and ERW Pipes. The products are offered in standard as well as customized specifications. This way, through a diverse range of products, we are catering to the requirements of various industries.

In our quest for complete customer satisfaction, we work in close co-operation with our clients so as to offer them the products exacting their needs and requirements. We have earned a reputation of noteworthy enterprise due to our consistency in quality and customer oriented services. Again, under the guidance of Mr. P.R. Choudhary & Ravi Choudhary, we have significantly been able to achieve our business objectives and goals.
Metal Alloy Products:
We have expertise in manufacturing of metal alloy products such as metal alloy products, ferrous metal alloy products, etc. It is difficult task to turn and mill these alloys; it requires lots of experience and expertise. These alloys have their own advantage and are used for diverse industrial application. Our range of copper and brass alloy products includes Tube / Pipe / Coil / Pvc Coil, Wires/ Copper Round Wires / Bus Bar and Flat / Strip / Circle.

Copper Strips:
We offer superior quality of copper strips that are characterized by a bright, clean and dry outside and inside surface. These strips are available with PVC coating of yellow color. These strips are used in diverse industry including refrigeration, air conditioning, oil and gas lines and more.

Copper Rods:
We offer Super Enameled Copper Wire in various diameter and sizes. These wires offer excellent resistance to heat shocks and is thereby suitable for high-speed winding. Our range of copper and brass wire are ideal for use in air-condition motor, washing motor, micro-motor, electric instrument and other products.

Copper Pipes:
Copper alloy tubing products related to the heat transfer and heat exchange industry. These tubing are used in energy producing and transforming equipment as well as pulp and paper industry, petrochemical industry, marine and for other industrial applications. These pipes are available in variety of diameter and size according to the demand of the customers.

Brass Tubes:

Pipes:
Range – ¼" TO 6" OD in Gauge 20 to 10Swg & Bwg
Standard – ASTM B 161, 165, 167, 407, 622

Tubes:
Range – 2mm OD To 152.4mmOD – 0.5 to 6mmthk

Materials:
Aluminium Brass - ASTM A 111 C 68700
Admiralty Brass - ASTM A 111 C 44300
Copper Dow & PVC Coated

Type – Seamless
Form – Round, Coil, 'U' Shape.
Length - Standard length & Cut length as per requirement.
Hardness - Soft, Hard, Half Hard, Quarter Hard Etc

Value added Services:
Draw
Annealed
Bending

Specialize in:
De-oxidize Copper Tube (99.99% Cu)
Admiralty Brass Tube
Refrigeration Tubes
Annealed Tube

Test Certificate: Mill Test Certificate

Brass Bars:
We offer different shapes, sizes and grades of BS – 2874, High tensile brass rods, naval brass. These are available in sheet, bars, rods, square, hex, strip, pipes and many more. All these products are quality tested and are delivered within the stipulated time frame.


Address: 9 | 2nd Carpenter Street | 2nd Floor | No. 10/11Mumbai - 400 004 | Maharashtra | India
Tel: +(91)-(22)-23876194


Manufacturer & supplier of Metal Alloy, Copper Strips, Copper Rods, Copper Pipes, Brass Tubes, Brass Bars.
Product list: Stainless Steel Industrial Products | Stainless Steel Fittings | Steel Products | Aluminium Products | Metal Alloy Products | Non-Ferrous Metal Products